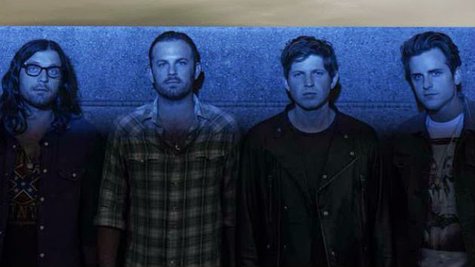 Just two days after they release their sixth studio album, Mechanical Bull , Kings of Leon will take part in the exclusive CBS Interactive webcast series Live on Letterman . The band will hit the stage at the Ed Sullivan Theater in New York City for a performance that will stream live on September 26 at 9 p.m. ET on CBS.com and VEVO.com.
Kings of Leon is expected to play a number of tunes from Mechanical Bull during their set, as well as a selection of hits from previous albums, such as "Use Somebody" and "Sex on Fire." Following the live event, the concert will be available for viewing on demand at the official Live on Letterman website. Previous artists who have performed on the Live on Letterman series include Soundgarden , Queens of the Stone Age , The Killers and Mumford & Sons .
Kings of Leon will also be the musical guest on The Late Show with David Letterman that same night on CBS at 11:35 p.m. ET/10:35 p.m. CT.
Copyright 2013 ABC News Radio