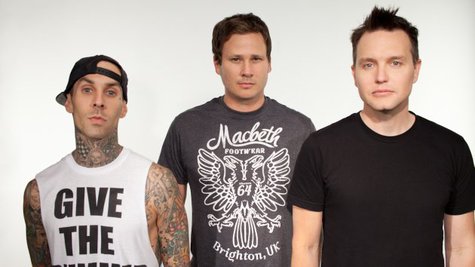 For months now, Blink-182 has been dropping hints on social media that they've been working on new material. Now, frontman Tom DeLonge has revealed that the group is pretty far along in the process.
"We're three or four steps in [to our songwriting process], so the actual getting into the same room and tracking that has not happened yet, but that's pretty soon," he tells Rolling Stone . "That's probably the next step, to be honest."
While the band is steadily writing new tracks, bassist Mark Hoppus notes they're currently on the hunt for a producer and a record label for the group's follow-up to 2011's Neighborhoods . "We've been meeting with labels, we've been talking about producers, trying to figure out internally what the plan is for Blink," he explains. "We're keeping our options open."
The band says they hope to release the project, their seventh studio album, in 2014.
Copyright 2013 ABC News Radio