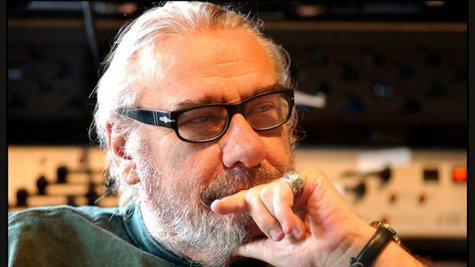 While his Black Sabbath band mates continue touring without him in support of their album 13 , longtime Sabbath drummer Bill Ward has not been idle. Ward tells Sick Drummer Magazine that he is working on an album of his own called Accountable Beasts . "I play seven or eight of the drum tracks on it, have put a lot of really hard work into it and wrote most of the material," he says. "I'm hoping it will come out at some point in the near future. I can't say definitely, but I can say that we are working on the final mix." There will be a total of nine songs on the record, which Ward calls "a good piece of work."
Ward's contribution to Accountable Beasts hasn't just been behind the drum kit, though; he also wrote most of the album's guitar parts. He explains, "I don't play guitar but what allows me to work with guitar is that I have an incredible guitar player. He's so open-minded that when I take my keyboard notes to him, I'll just [have to] play a little bit of the melodies and such."
Since 2011, Ward has had a tense relationship with the other members of Sabbath, due in large part to contractual issues. The band worked with drummer Brad Wilk of Rage Against the Machine on 13 while Ozzy Osbourne 's touring drummer, Tommy Clufetos , has been performing with them on tour recently.
Copyright 2013 ABC News Radio