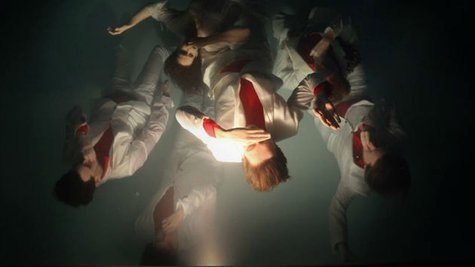 Arcade Fire has confirmed via Twitter the full track list for their upcoming new album, Reflektor . The 13 tracks are spread over two discs designated "Vol. I" and "Vol.II."
You can expect to get their hands on Reflektor starting October 29, although it's available for pre-order now via Arcade Fire's official website . If you pre-order the disc you'll get an instant download of the title track, plus "first access" to tickets for the group's upcoming shows.
Arcade Fire performs on Saturday Night Live on September 24.
Here's the full Reflektor track list:
Vol. I
"Reflektor"
"We Exist"
"Flashbulb Eyes"
"Here Comes the Night Time"
"Normal Person"
"You Already Know"
"Joan of Arc"
Vol II
"Here Comes the Night Time II"
"Awful Sound (Oh Erydice)"
"It's Never Over (Oh Orpheous)"
"Porno"
"Afterlife"
"Supersymmetry"
Copyright 2013 ABC News Radio