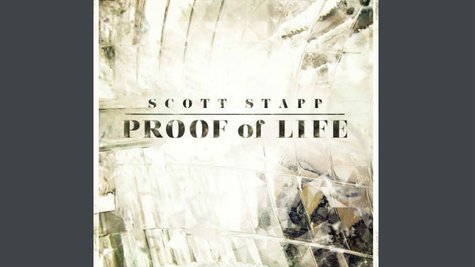 Scott Stapp has revealed he's going solo again. The Creed frontman will release his second solo effort, Proof of Life , on November 5.
Proof of Life features 11 new songs that were inspired by Stapp's recent memoir, Sinner's Creed , in which he discusses his upbringing, his time with Creed and his ongoing battle with addiction.
"This is the most meaningful record of my career," says Stapp in a statement. "This album chronicles my struggles, my journey and it's the most honest record I have ever written. The fans have always meant everything to me and over the years they've come to me and told me how through my music they've gotten through the worst of times and that hit me. With this album, it's the first time that when I listened back to the tracks, it became a cathartic experience for me."
The album's first single, "Slow Suicide," will arrive at radio and the usual digital outlets on October 8.
Here's the track list for Proof of Life :
"Slow Suicide"
"Who I Am"
"Proof of Life"
"New Day Coming"
"Only One"
"Break Out"
"Hit Me More"
"Jesus Was a RockStar"
"What Would Love Do"
"Crash"
"Dying to Live"
Copyright 2013 ABC News Radio