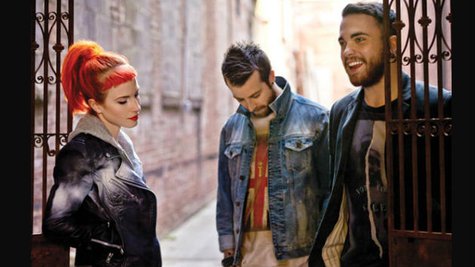 October is Breast Cancer Awareness Month, and Hayley Williams is doing her part for the cause. The Paramore frontwoman has been named this year's artist ambassador for Hard Rock's Pinktober campaign, an initiative to support research and help raise awareness of breast cancer.
"Millions are affected by breast cancer and Hard Rock's Pinktober campaign is a great way to help raise global awareness, educate fans and support a cause that affects millions of people," says Williams in a statement."I look forward to joining Hard Rock International for this empowering and high-energy program."
As part of her duties as Pinktober ambassador, Williams will make appearances and chat with fans while touring the U.S. this fall during Paramore's Self-Titled Tour, which kicks off in Seattle on October 15. The singer will also be on hand to present a donation to the Breast Cancer Research Foundation at the Hard Rock Café in Philadelphia at the end of the month.
Copyright 2013 ABC News Radio