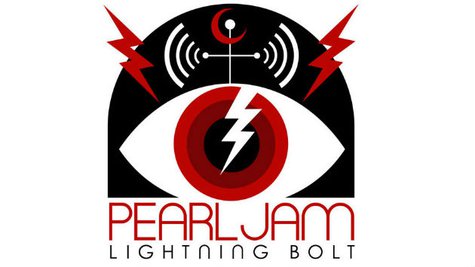 Pearl Jam frontman Eddie Vedder gives us an insight into his songwriting process in a new short film the band released on Thursday on their YouTube channel. While fielding questions from director Judd Apatow , actress/ Wild Flag frontwoman Carrie Brownstein , world champion surfer Mark Richards and former NFL player Steve Gleason in the video, the singer compares making music to surfing, noting that the process can consume him at times.
"In a way I've always just thought of [songwriting] as…surfing, in that the wave is actually the song and the words are kind of like the board," says Vedder in the film. "[I'm] really just kind of waiting for something to hit. It's an arduous process and I go at it every waking hour and maybe a few while I'm sleeping."
The short film also features a number of snippets of tracks from Lightning Bolt , including recently-released singles "Mind Your Manners" and "Sirens," as well as new songs "Lightning Bolt," "Future Days" and "Getaway."
Lightning Bolt will arrive at all the usual outlet on October 15. You'll get your chance to hear the new cuts performed live when the band heads out on a North American tour this fall. That trek begins on October 11 at the Consol Energy Center in Pittsburgh, PA.
Copyright 2013 ABC News Radio