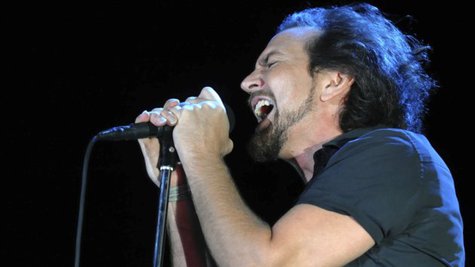 Next month is when we'll get our hands on Pearl Jam 's tenth studio album, Lightning Bolt . While fans may be frustrated that it took the guys four years to put out the new record, frontman Eddie Vedder says it's necessary for them to take lengthy breaks between releases.
"We're more of a group than ever, and the space in-between is healthy," he tells Rolling Stone . "It's a big part of everybody's life, to be playing music, at all times. And at the same time, it's important to us to be part of our families, to not be absent fathers."
Vedder adds there's a downside to the guys taking too much time off: it can affect how their new album is perceived. "When you take longer between records, there's more importance placed on the records," he explains. "Maybe the next thing you do is put out another one in the next year -- just put it out, and not have a buildup."
Lightning Bolt will arrive at all the usual outlet on October 15.
Copyright 2013 ABC News Radio