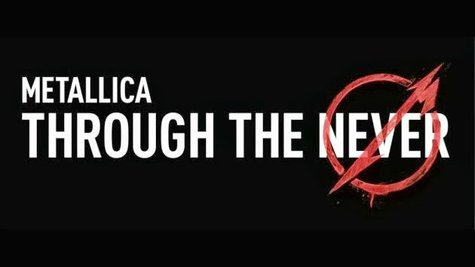 While Metallica 's Through the Never is filled with stellar musical performances, you shouldn't overlook the importance of the scenes featuring actor Dane DeHaan , who portrays a member of Metallica's stage crew in the movie. Frontman James Hetfield says DeHaan was the perfect choice for the role of Trip, which has no dialogue, because of his ability to command a scene without saying a word.
"He's got these eyes, [like] they've been through life a few times," he tells Rolling Stone . "It feels like he's an older soul and he's got depth, and his movements, his actions, his facial expressions say it all." Guitarist Kirk Hammett adds, "He definitely has an intensity about him onscreen that's good for us, because his onscreen performance balances out the intensity of our performance."
Hetfield notes the film's separate story line centered on DeHaan's character can be interpreted in many different ways. "It's open-ended, and that's what will help people maybe talk about it," he explains. "[Trip] went out on a journey to get something. That was a mission, that was a destination, but all that happened in between was he went from some little runner boy to a hero at the end of the day."
Metallica Through the Never is now screening at IMAX theaters across North America. After the flick has its run in IMAX format, it'll expand into traditional theaters starting October 4.
Copyright 2013 ABC News Radio