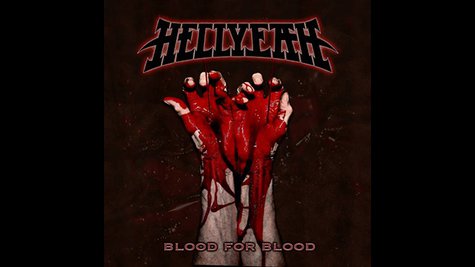 Last week, HELLYEAH released streams of the first two singles from the band's fourth album Blood for Blood -- which hits retail and digital outlets in June. Just a few days later, there's a visual, in the form of album artwork.
The graphic shows two arms with bloodied hands. It's in line with what drummer Vinnie Paul recently told ABC News Radio about the album -- that's its the band's hardest-edged material to date.
Fans can hear the title track and "Cross to Bier (Cradle of Bones)" on HELLYEAH's YouTube channel .
The new album is the first without Greg Tribbett and Bob Zilla . Zilla's bass duties have been assumed by Bloodsimple 's Kyle Sanders . The identity of HELLYEAH's new guitarist hasn't yet been revealed.
Blood for Blood hits retail and digital outlets on June 10.
Copyright 2014 ABC News Radio