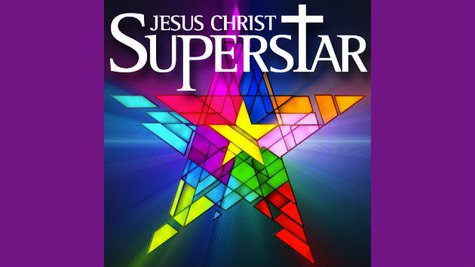 Incubus frontman Brandon Boyd has got himself a new gig. No worries, though -- he's not leaving the band.

Boyd is starring in a new touring production of Jesus Christ Superstar . He'll be portraying Judas in the show, called the Jesus Christ Superstar Arena Spectacular. Meanwhile, punk icon John Lydon , best known for his work with the Sex Pistols and post-punk band Public Image Ltd. , will play the role of King Herod.
'N SYNC's JC Chasez will play Pontius Pilate, while Michelle Williams of Destiny's Child will portray Mary Magdalene. Newcomer Ben Forster will portray the titular character; he won the role by competing on the British reality show Superstar. He also played Jesus in a version of the show that toured the U.K. Deep Purple 's Ian Gillan sang the role on the original 1970 concept album.

The touring production of the rock musical, which first ran on Broadway in 1971, will kick off June 9 in New Orleans and visit 50 cities.
Jesus Christ Supersta r, created by Tim Rice and Andrew Lloyd Webber, was most recently revived on Broadway in 2012. There was also a movie version in 1973.
Copyright 2014 ABC News Radio