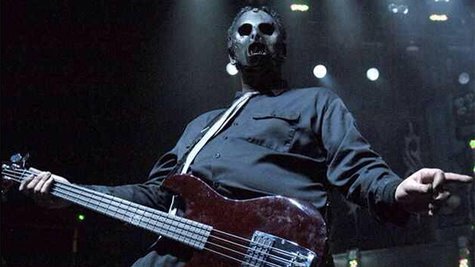 The trial began last week for Dr. Daniel Baldi , who is charged with involuntary manslaughter in the death of Slipknot bassist Paul Gray . Gray died at age 38 in May 2010. He was found to have toxic levels of morphine and another narcotic, fentanyl in his blood and was under Baldi's care at the time of his death. The physician is accused of over-prescribing narcotics to Gray knowing that he was addicted. He also is facing involuntary manslaughter charges in Des Moines, Iowa in the death of eight other patients, the Des Moines Register reports.
Although Baldi has pleaded not guilty to all charges, Slipknot frontman Corey Taylor told ABC News Radio before the trial began that he thinks Dr. Baldi should have acted more responsibly when treating Gray. "Professionals should know what they're doing," he said. "Every situation is different but you should be able to recognize it and figure out what's going on. Part of the Hippocratic oath is 'Cause no harm,' and there was definitely a violation there."
Taylor and his Slipknot band mates were devastated by Gray's death. "When you have something like this happen it definitely changes you," Taylor said to ABC News Radio. "It's a hell of a thing and there's still a lot I'm trying to process about it."
Baldi's trial continues in Polk County District Court in Des Moines.
Copyright 2014 ABC News Radio