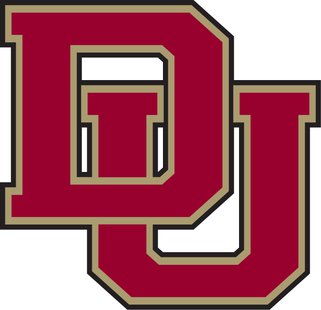 ELMHURST, IL (KWSN) – Denver has been selected as the preseason favorite to defend its Summit League Women's Soccer Championship title in a poll of the nine head coaches.
The Pioneers, ranked No. 25 in the NSCAA/Continental Tire Preseason Poll, went a perfect 7-0-0 in league play last season and advanced to its second-straight NCAA Tournament. Midfielder Francesca Garzelloni (7G, 1A) and forwardAnna Willis (5G, 5A) are the top-two returning scorers for Denver. The Pioneers also return the league's Goalkeeper of the Year in Cassidy Rey. Rey led the way allowing just one goal for a 0.19 GAA in league contests a year ago. A total of four all-league selections and two all-tournament team honorees return for DU.
South Dakota State was picked second after finishing with a 6-1-0 league mark last season. A pair of all-league performers return for the Jackrabbits in goalie Nicole Inskeep and defender Dani Patterson. Inskeep was second in the league with a 0.57 GAA against league opposition while Patterson led a backline that produced nine shutouts.
Last season's tournament runner-up, North Dakota State was selected third. Three all-league honorees return for the Bison including Freshman of the Year, Lauren Miller. Miller was second in The Summit League with 11 points and five goals in seven league matches. Anisha Kinnarath had 21 points last season (9G, 3A), including eight in league contests, while Sierra Bonham had a 0.84 GAA vs. league opponents.
Oral Roberts, selected fourth, returns to the league for the first time since 2011 and finished with a 15-4-1 record last season. The Golden Eagles' 15 victories set a new program record. Western Illinois was picked fifth and returns leading scorer and second team all-league selection in forward Sarah Hall (5G).
Fort Wayne, picked sixth, welcomes back starting goalkeeper and all-tournament team recipient Sam Pavlika. The Mastodons also return their top-two leading scorers in Gaby Romo (4G, 1A) and Andie Lazzerini (3G, 2A).
IUPUI was selected seventh followed by Omaha and South Dakota to round out the poll.
The 2014 season kicks-off Aug. 22, with Summit League play beginning Oct. 3. The top four teams in the regular season standings will compete for The Summit League Women's Soccer Championship to be held at CIBER Field in Denver,Nov. 6 & 8. The champion will earn the league's automatic bid to the NCAA Women's Soccer Tournament.
Courtesy: Summit League