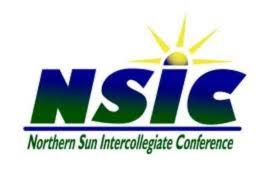 BURNSVILLE, MN (KWSN) - Minnesota State University, Mankato was picked by the league's coaches to win the NSIC in the preseason poll. Since 2008 Minnesota State has been picked to win the league three times, including two of the last three years.
The Mavericks received seven first place votes and tallied 214 points, ranking them just ahead of Minnesota Duluth (206), which received six first place votes. Winona State also received two first place votes as they ranked third with 204 points. SMSU was fourth with 185 points and one first place vote.
The 2014 NSIC Soccer Regular Season Champion will be determined by a 15-game league schedule, with a win earning a team three points and a tie one point. The 2014 NSIC Soccer season will see its first action on Friday, September 5 as non-conference play begins.
2014 NSIC Soccer Preseason Coaches' Poll
1 Minnesota State (7) 214
2 Minnesota Duluth (6) 206
3 Winona State (2) 204
4 Southwest Minnesota State (1) 185
5 Upper Iowa 167
6 Bemidji State 150
7 Augustana College 139
8 Minot State 135
9 University of Mary 99
10 Northern State 97
11 St. Cloud State 89
12 Concordia-St. Paul 78
13 Minnesota Crookston 45
14 MSU Moorhead 40
15 Wayne State 38
16 Sioux Falls 34
first place votes in ( )