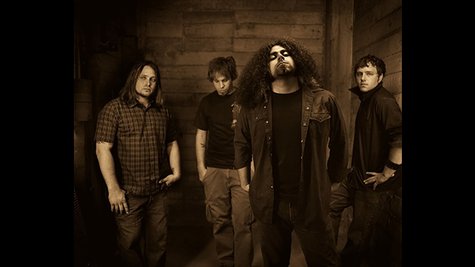 Coheed and Cambria frontman Claudio Sanchez and his wife celebrated the arrival of their first child in June. Now the singer is streaming "Atlas," a new song he says he wrote "[s]everal months ago, in anticipation of the birth of my son."
The tune is both sweet and strong, but maybe not quite as strong as it will be when Sanchez sings it now, as he says he was pretty much broadsided by the magnitude of feelings he has for Atlas. In a statement, Sanchez admits, "At the time [I wrote the song], I could only imagine the feelings I'd have for him when I'd have to leave for tour. I didn't truly understand the power and relevance of the song's sentiment. Now, after having him in my life for almost three months and with [the tour] just a few weeks away, I'm starting to feel it. This will be my first tour away from Atlas."
The singer says that his time away "will be hard, but it's all for him." The song includes the line: "When your daddy goes off, just you know/That...you're the love that is guiding him home."
"Atlas" is streaming live on Coheed and Cambria's official YouTube page .
Follow @ABCNewsRadio Copyright 2014 ABC News Radio