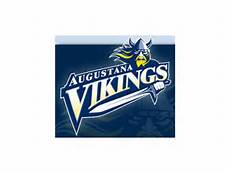 MOORHEAD, Minn.(KWSN-AM) -Augustana won their 10th consecutive dual against MSU Moorhead with a 25-16 victory on Wednesday night. The Vikings rebounded nicely from a Friday-night loss, winning seven of the 10 bouts to improve to 12-5 on the season, 5-2 in Northern Sun Intercollegiate Conference duals.
The Dragons drop to 6-9 on the year with a 3-4 mark in the NSIC.Augustana opened the dual in control, winning two bouts before the Dragons drew even on a defensive pin. TJ North showed off his new No. 3 national ranking with a 3-0 decision and Morgan Engbrecht handled his opponent easily with a 9-3 victory to put the Vikings up 6-0.
In just his second bout of the season, Jeremiah Peterson was pinned after holding a 4-1 lead late in the first period, tying the match at 6-6. Peterson was on top trying to turn Connor MacGregor to score back points, but MacGregor held off Peterson's attempt and pinned the Viking 141-pounder at the 2:40 mark.Quick to answer, Shawn Hatlestad recorded his fastest pin of the season, taking down MSUM's Garrett Hoffner just 56 seconds into the 149-pound bout.
Adding on and falling just short of a major decision, Bradyn Neises pushed the Viking lead to 15-6 with a 9-2 decision at 157 pounds.Parker Swanson tallied his third major decision of the season, shutting out Shawn Porter 10-0 to give the Vikings their third consecutive bout win and a 19-6 lead. MSU Moorhead responded with a major decision win at 174 pounds, but the Vikings would quickly assume control again.Sean Derry kept his dual and Division II record spotless with a four-takedown performance, earning a 10-4 decision to give the Vikings a 22-10 lead.
Fifth-ranked Jayd Docken secured the Augustana victory with a 5-2 win, surrendering a late second-period takedown but tallying two of his own and adding riding time to expand the Viking lead to 25-10.The Vikings would leave the 285-pound class open, handing MSU Moorhead six more points, but the victory was achieved by a 25-16 margin.
The Vikings close the regular season with a trip to No. 6 Upper Iowa on Sunday, Feb. 16.
The season finale dual is set to begin at 2 p.m. in Fayette, Iowa.Match Scores125: No. 3 TJ North won by decision (3-0) over Blake Bosch; Augustana leads 3-0133: Morgan Engbrecht won by decision (9-0) over Shane Novak; Augustana leads 6-0141: Connor MacGregor pinned Jeremiah Peterson in 2:40; Match tied 6-6149: Shawn Hatlestad pinned Garrett Hoffner in 0:56; Augustana leads 12-6157: Bradyn Neises won by decision (9-2) over Daniel Murakami; Augustana leads 15-6165: Parker Swanson won by major decision (10-0) over Shawn Porter; Augustana leads 19-6174: Conner Monk won by major decision (11-2) over Drake Fanslau; Augustana leads 19-10184: Sean Derry won by decision (10-4) over Matthew Lewellen; Augustana leads 22-10197: No. 5 Jayd Docken won by decision (5-2) over Tyler Schlosser; Augustana leads 25-10285: Gerad Fugleberg won by forfeit over OPEN; Augustana wins 25-16.
Courtesy: Augustana College