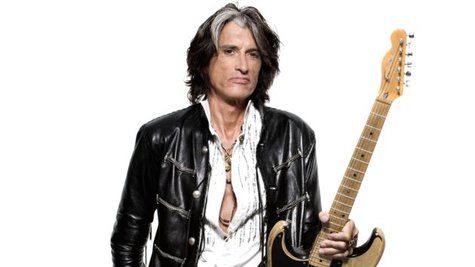 Aerosmith guitarist Joe Perry has signed on to appear in an upcoming film titled Cottonwood , a murder-mystery set in West Texas during the U.S. Great Depression. The movie, which is based on true events, focuses on a county sheriff named Rube Whitlock who becomes involved with the killing of a local racist.
Perry will portray a character named Joe Walker in the movie, and also will contribute to its soundtrack. Cottonwood 's other cast members include Louis Gossett Jr. , Anthony Michael Hall , Alison Eastwood of Midnight in the Garden of Good and Evil , and Ethan Suplee of the TV show My Name Is Earl .
"I am extremely proud and excited to be a part of this very distinguished, heartfelt film and to work with the outstanding cast and production team," says Perry in a statement.
Meanwhile, Cottonwood 's producers have launched a campaign to help raise money for the production via the project-funding site IndieGoGo . The initiative is looking to bring in $750,000, and is offering those who contribute money a variety of perks, depending how much is donated. Among the goodies are an official T-shirt, a DVD of the film, a copy of the script, behind-the-scenes photos, a private screening with the cast and crew, and the chance to appear as an extra or have a cameo role in the flick. The campaign runs until February 15. Money contributed to the film will not be refunded, even if the goal isn't met.
Copyright 2014 ABC News Radio