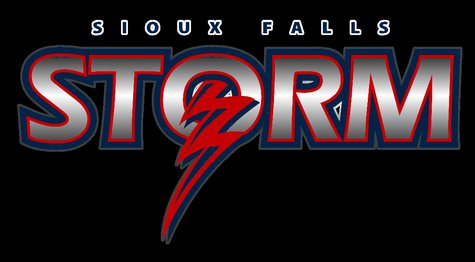 Sioux Falls, SD (KWSN)- The Sioux Falls Storm and Head Coach Kurtiss Riggs are proud to announce the coaching staff for the 2014 season. Three of the four positions will feature coaches new to their role, but certainly not new to the Storm Organization. Long-time defensive lineman, Rachman Crable, and former defensive back and coach, Andre Fields will be joining the Storm's coaching ranks as defensive line coach and defensive backs/special teams coach, respectively. Former coach, Brian Hermanson, returns as defensive coordinator and former offensive lineman, Paul Keizer returns for his 5th season on the Storm sidelines. All four coaches carry impressive football resumes.
PAUL KEIZER
Offensive Line Coach- 5th Season
Paul Keizer will be entering his fifth season on the Storm coaching staff. Keizer, a former two-time all-star, played for Sioux Falls in 2007 and 2008. During Keizer's career, the Storm allowed only 18 sacks on 836 passing attempts. The Storm offensive line, led by Keizer, set a team record in rushing yards and total points during the 2007 season.
Keizer, a South Dakota State University alum, is currently a trainer at the Sanford POWER facility. He and his wife, April, live in Sioux Falls with their two children.
RACHMAN CRABLE
Defensive Line Coach- 1st Season
Rachman Crable returns to the Sioux Falls Storm in a new role. He will serve as the defensive line coach for the 2014 season. Crable played six seasons for the Storm recording 222 total tackles, 88.5 tackles for loss, 37 sacks, 9 forced fumbles and 12 blocked kicks. Having played for three other teams, Crable brings over 10 years of indoor experience to the coaching staff.
Crable is a graduate of Ball State University. He is currently living and working in Sioux Falls with his fiancée, Olympia Scott, and their two children.
Brian Hermanson
Defensive Coordinator-3rd Season
Brian Hermanson makes a return to the Storm sidelines as defensive coordinator. Hermanson previously held the same position during the 2003 and 2004 seasons, before stepping down in the '05 season to become the head coach at Washington High School.
While serving as the Warrior head coach, Hermanson's teams made six consecutive trips to the class 11AA title game, winning three championship titles. He produced twenty-two Division I football players while coaching at Washington High School. Hermanson and his wife, Mary, currently live in Sioux Falls and he continues teaching at Washington High School.
Andre Fields DB/Special Teams Coach-3rd Season
Fields will be entering his third year as a coach for the Storm after previously serving as the defensive coordinator in 2010 and 2011. Andre was also a defensive back for the Storm from 2003-09. Throughout his career, Fields tallied 311.5 tackles, which places him third all-time in Storm history. He also completed his playing career with 13 interceptions and 76 pass breakups, which is second on the all-time list. Fields started 108 consecutive games and has been a part of four Storm championships. Andre currently resides in Sioux Falls with his family and works as a Territory Sales Representative for Forest Pharmaceuticals.
Courtesy: Sioux Falls Storm