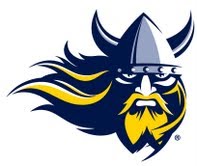 CORAL SPRINGS, FL (KWSN) – Augustana's Maggie Leland, Jordan Bormann and Jennifer Pederson have been selected to the Women's Golf Coaches Association All-America Scholar Team the organization announced on Wednesday.
A total of 664 Division I, II and III women's collegiate golfers earned the prestigious honor. The criteria for selection to the All-America Scholar Team are some of the most stringent in all of college athletics.The minimum cumulative GPA is 3.50.
A senior from Alexandria, Minn., Leland capped off her stellar Augustana career this season winning her second NSIC Individual Championship shooting a 34-over-par 322 in the four-round tournament while earning her fourth All-NSIC honor. Earlier this season, Leland was named Academic All-NSIC for the third straight season and was named CoSIDA Academic All-District. Bormann completed her freshman season in 2013-14, playing in all 10 events and 23 rounds picking up a season-high fourth place finish at the MIAA Fall Preview. She placed 23rd overall at the NSIC Championships and 38th at the Central Region Championships this season.
Pederson, a sophomore from Inver Grove Heights, Minn., placed 11th at the NSIC Championships for Augustana in 2013-14 and delivered a season-low round for a sixth-place finish at the Augustana Invite. Pederson was named to the Academic All-NSIC team earlier this season.
Augustana women's golf won its fifth straight NSIC Championship in 2013-14 and had the individual medalist at the conference championship for the third straight season.
Courtesy: Augustana College