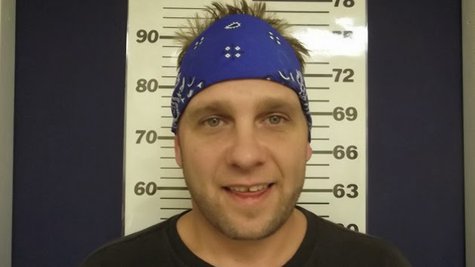 Todd Harrell , former bassist for 3 Doors Down who repeatedly has been arrested for driving under the influence, has had his latest DUI trial postponed.
Harrell was set to face trial this week in D'Iberville, Mississippi, on a DUI charge stemming from an arrest on February 18 of this year. But the trial was postponed at the request of Harrell's attorney, reports The Sun Herald. No reason was given for the postponement. The trial is currently slated for December 16. Harrell has pleaded not guilty in the case.
Harrell is currently under house in Nashville where he is awaiting the resolution of a case in which he has been charged with vehicular homicide by intoxication, following a crash that killed a 47-year-old man in April of 2013. A status hearing is scheduled in that case for September 19.
The bass player was also arrested for DUI in D'Iberville in July of 2012. He was convicted in that case last August, and though he appealed, the conviction was upheld this past January.
Harrell is one of the founding members of 3 Doors Down. He was temporarily replaced by Justin Biltonen in 2013 when Harrell entered rehab, and suspended from the band indefinitely following his latest arrest.
Follow @ABCNewsRadio Copyright 2014 ABC News Radio