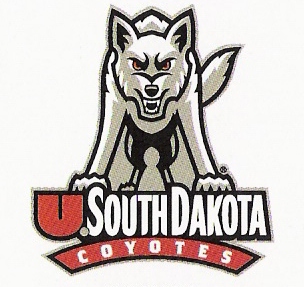 SIOUX FALLS, S.D.—South Dakota junior guard Raeshel Contreras hit a 3-pointer with 1.1 seconds left to send the Coyotes past Western Illinois, 96-94, and into Monday's Summit League Tournament semifinal against top-seeded South Dakota State. It will be a noon tip from Sioux Falls Arena.
Contreras' 3 was the Coyotes' third in the final 90 seconds. Polly Harrington and Tia Hemiller also hit triples as USD (17-13) closed the game on a 9-0 run. Contreras hit three 3's in the contest and had 22 points.
Western Illinois (17-13) led by 17 points in the first half and by eight, 93-85, with 3:07 remaining. The game had nine lead changes in the final 16 minutes.
Ashley Luke scored a career-high 35 points and had 13 rebounds and five assists to lead Western. Michelle Maher and Marley Hall added 14 points each. Tori Niemann was 5 of 5 from the field for 12 points.
Nicole Seekamp tied her season high of 26 points. She also had seven rebounds and a career-high tying nine assists. She stole a pass to Luke with 23 seconds left and delivered to Contreras for the game winner. Including last season, Seekamp has averaged 21.5 points in four Summit League Tournament contests.
Kelly Stewart came off USD's bench to hit four 3-pointers and scored a season-high 14 points. Polly Harrington had 13 points and Margaret McCloud had 10 points and a team-high seven rebounds.
Western made 14 of the first 18 shots it took it flying out to a 32-15 lead. The Leathernecks shot 61 percent from the field in the first half and 54 percent for the game.
South Dakota made 15 of 30 shots in the first half, including seven 3-pointers and was 12 of 12 from the line. The Coyotes trailed 54-49 at halftime.
Lisa Loeffler hit a jumper from the wing to give USD its first lead, 62-61, with 15:13 remaining. Stewart's 3-pointer with 11:22 to go equaled the Coyotes' largest lead of the game, 73-71.
Luke tallied 18 points in the final 14 minutes to push Western back in front. Luke was 14 of 22 from the field and 7 of 12 from the free-throw line.
Western's inbounds pass with 1.1 seconds left came to Marley Hall in the back court. Hall tried to pass ahead as time expired.
Courtesy: University of South Dakota