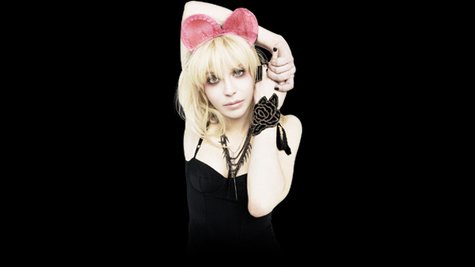 As the search for Malaysia Airlines' Flight 370 continues, Courtney Love is suggesting she may have discovered a clue regarding the plane's disappearance.
The Hole singer on Monday posted onto her Facebook page a photo of a body of water, taken from Tomnod. Tomnod is a website recently launched by satellite imaging company DigitalGlobe that invites users to search images of the Gulf of Thailand region for traces of the missing plane.
Love drew red arrows on the photo that she says points to oil and, possibly, the plane. She writes, "I'm no expert but up close this does look like a plane and an oil slick."
She adds, "prayers go out to the families #MH370 and its like a mile away Pulau Perak, where they 'last' tracked it 5°39'08.5"N 98°50'38.0"E but what do I know?"
Flight 370 disappeared on March 8 while flying from Kuala Lumpur to Beijing. There were 239 people on the plane.
Copyright 2014 ABC News Radio