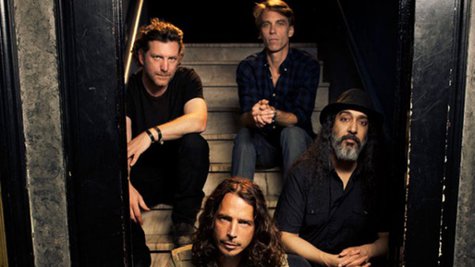 Nine Inch Nails and Soundgarden just announced a 23-date co-headlining summer U.S. tour that kicks off July 19 in Las Vegas and concludes with an August 25 show at the Hollywood Bowl. The two veteran bands will share the stage -- or at least the bill -- for the first time since 1994, when Soundgarden was touring in support of Superunknown and Nine Inch Nails had just released The Downward Spiral .
To celebrate the 20th anniversary of Superunknown , Soundgarden will release two deluxe editions of the album, and also a vinyl version. The deluxe editions will include previously-unreleased rehearsal recordings, demos and b-sides, and are set to drop on June 3.
Superunknown debuted at number one the week it was released and remains Soundgarden's highest-selling album, due to what many regard as strong songwriting on tunes like "Black Hole Sun" and "Spoonman," both of which won Grammys.
Soundgarden frontman Chris Cornell -- who wrote the majority of the material on Superunknown -- tells ABC News Radio that he believes that his band's music appeals to a wide variety of listeners. "A casual listener that's just like a straightforward rock fan [can hear] an anthemic song that they scream the lyrics to like they're singing about themselves. Or, if you wanna [listen closer], then you can kind of discover what the lyrics are really about."
Cornell admits that he's been writing music for so long, "I don't even think about [it] and it's just a natural thing. It's the thing that I suppose happens to me the way it happens to other people when they put on their shoes, or when they make breakfast or something."
Pre-sale tickets for the Soundgarden/Nine Inch Nails tour are available now, with tickets for the general public going on sale March 21. The hip-hop group Death Grips is scheduled to open most of the dates.
Copyright 2014 ABC News Radio