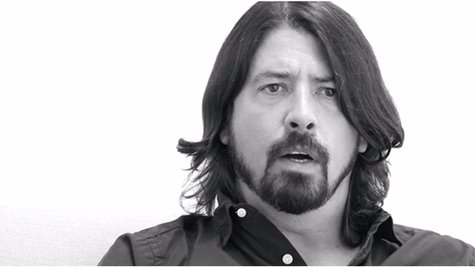 Asking for advice is often a double-edged sword: the folks who dole it out aren't anyone you'd want to listen to, and the folks from whom you'd really like to get advice are too humble to give it.
Nice to know Dave Grohl is the exception. When website/podcast OffCamera host Sam Jones asked the Foo Fighters frontman for some advice -- for a hypothetical garage band that had written some great songs -- Grohl's wisdom had nothing to do with the music industry, how to get signed, or social media.
"Go play live," Grohl answered immediately. "Just play live! I don't understand the industry. I don't understand where music is headed. I don't really understand technology...I just know that when you walk into a club and you see a band that blows you away, you are gonna follow that band."
Few would dispute that Grohl's qualified to give advice, having grown from the shaggy young drummer of Nirvana to one of the most successful, credible frontmen of rock. He has much more to say -- including some great stuff about his time with Nirvana -- on OffCamera, where you can watch the entire 80-minute interview stream.
Copyright 2014 ABC News Radio