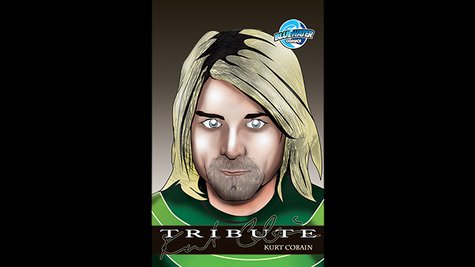 The folks at Bluewater Productions -- a comic-book company specializing in plopping celebrities into cartoon pages -- have apparently decided that the 20th anniversary of Kurt Cobain 's passing wouldn't be complete without a comic book to commemorate the occasion.
Tribute: Kurt Cobain is the title of the graphic book, which the publisher says will follow the " Nirvana frontman's life from his early days to his battle with overwhelming fame and the pain he suffers mentally and emotionally. Tortured by success and struggled with an addiction to drugs before his death at the age of 27 twenty years ago."
The comic will hit stands, comic stores and digital outlets on April 2.
Kurt Cobain died on April 5, 1994.
Copyright 2014 ABC News Radio