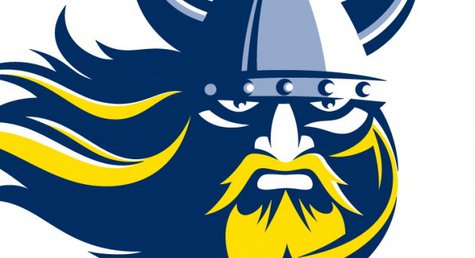 SIOUX FALLS, S.D. (KWSN)- Augustana football will hold its annual spring preview on Saturday, May 3 at 11 a.m. at Kirkeby-Over Stadium. Admission is free, but a non-perishable food donation is encouraged to benefit Feeding South Dakota.
The Vikings will complete their second spring season under head coach Jerry Olszewski and the defense is under the direction of newly appointed defensive coordinator Brian Bergstrom who guided Augustana's strong corps of linebackers last season. At 11 a.m. the Vikings will begin with situational practice ranging from third down and short to goal line sets before breaking for the Dash for Cash where students can challenge graduate assistant defensive backs coach Rob Carlisle's 40-yeard dash time for a chance to win $200 worth of Augustana Football apparel and free pizza for a year.
The Vikings will then return to the field as play transitions from situation play to traditional scrimmage. The final 45 minutes are scheduled for a full team scrimmage culminating in a two-minute drill after drives scheduled to start at various locations on the field.
Augustana football thanks you for the support and hopes to see you at KO on Saturday to catch a glimpse of the 2014 Augustana Vikings before the fall season.
Courtesy: Augustana College