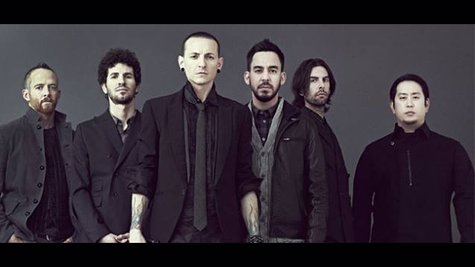 The guys in Linkin Park are big fans of lyric videos. The second single from the band's forthcoming album, The Hunting Party , is "Until It's Gone," and Mike Shinoda and company have released a lyric video for the track that's streaming now on Linkin Park's official YouTube channel .
Much of the music on The Hunting Party is harder-edged than we've heard from Linkin Park in a long time. Mike Shinoda tells ABC News Radio that he came to a realization that a lot of what is popular in rock and roll these days felt like "safe music" to him.
"I like a lot of that music, these rock and indie pop bands," he said. "However, there's a point at which I'm kind of full. I realized whenever I wanted to hear some loud and energetic music, I ended up listening to stuff from like decades ago, and nobody's making it. [So we thought] there is something that doesn't exist right now, and we need to make that thing."
The Hunting Party is set for release in all of the usual places on June 16. As previously reported, it includes guest appearances by Daron Malakian of System of a Down and Page Hamilton of Helmet . The album will be supported by at least two European festivals dates and a summer tour with Thirty Seconds to Mars , called the Carnivores Tour .
Here's The Hunting Party 's track list:
"Keys to the Kingdom"
"All for Nothing" (featuring Page Hamilton)
"Guilty All the Same" (featuring Rakim)
"The Summoning"
"War"
"Wastelands"
"Until It's Gone"
"Rebellion" (featuring Daron Malakian)
"Mark the Graves"
"Drawbar" (featuring Tom Morello)
"Final Masquerade"
"A Line in the Sand"
Copyright 2014 ABC News Radio