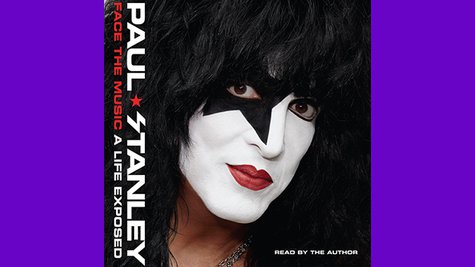 Paul Stanley 's autobiography, Face the Music: A Life Exposed , has been selling in large numbers. The memoir hit #2 on The New York Times ' Best Seller list for hardcover non-fiction just after its release a month ago, and received much attention for revealing details of the KISS singer's difficult childhood after being born with only one ear.
To meet demand Paul Stanley has scheduled more book signing dates, far beyond the New York and California dates that were set up around the book's release.
Here are all of Stanley's confirmed book-signing appearances:
5/15 -- Bowling Green, KY, Warren County Public Library, 7:00 p.m
5/16 -- Nashville, TN, Barnes & Noble Vanderbilt University, 11:00 a.m.
5/16 -- Chicago, IL, Anderson's Bookstore, 7:00 p.m.
5/17 -- Indianapolis, IN, Wyndham Indianapolis West
5/18 -- Boston, MA, Barnes & Noble, 4:00 p.m.
Copyright 2014 ABC News Radio