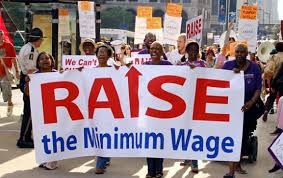 Undated (KELO-AM) More than 60% of those polled in red state South Dakota say they support a raise in the state minimum wage from $7.25 to $8.50 an hour.
SurveyUSA pollster Jay Leve says the three-to-one margin shows support even among Republicans and High income South Dakotans, people who you might think would be opposed.
Initiated Measure 18 will be on the November general election ballot.
The statewide poll also shows three-to-one support for the Keystone pipeline project being built across a part of South Dakota.
The poll of 504 likely voters was conducted from May 6 through May 10 for the Aberdeen American News, KSFY TV in Sioux Falls, and KOTA TV in Rapid City.