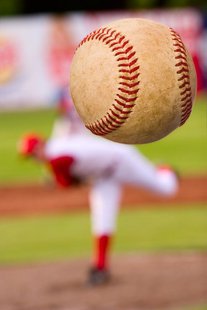 Undated (KWSN) - After taking both games of a double-header from North Dakota State on Friday, South Dakota State has the top seed for the Summit League Baseball tournament. The tournament is May 22 – 24 at Sioux Falls Stadium.
South Dakota State will play at 7 p.m. on May 22. Their opponent will be determined after the end of the regular season May 17.
There will be two games on May 22 (at 2 p.m. and 7 p.m.), three games on May 23 (11 a.m., 3 p.m. and 7 p.m.), and the championship game on May 24 at 1 p.m..
The tournament will feature North Dakota State, South Dakota State, Western Illinois and Fort Wayne. The tournament is double elimination, with the winner getting an automatic berth in the NCAA tournament. The NCAA tournament begins May 30.
You can get tickets to the tournament at the Canaries Box Office, Sioux Falls Sports Authority, by phone at 605-373-2041 or at Eventbrite.com, keyword search "Summit League baseball".